Real Madrid agree £115million deal with Borussia Dortmund to sign Jude Bellingham
Real Madrid have agreed deal with German Bundesliga side Borussia Dortmund to sign midfielder Jude Bellingham this summer.
The LaLiga side had been linked with the English International over the last two seasons but a deal now looks likely this term after reaching agreement for a total deal worth £115million with Dortmund ahead of a summer move.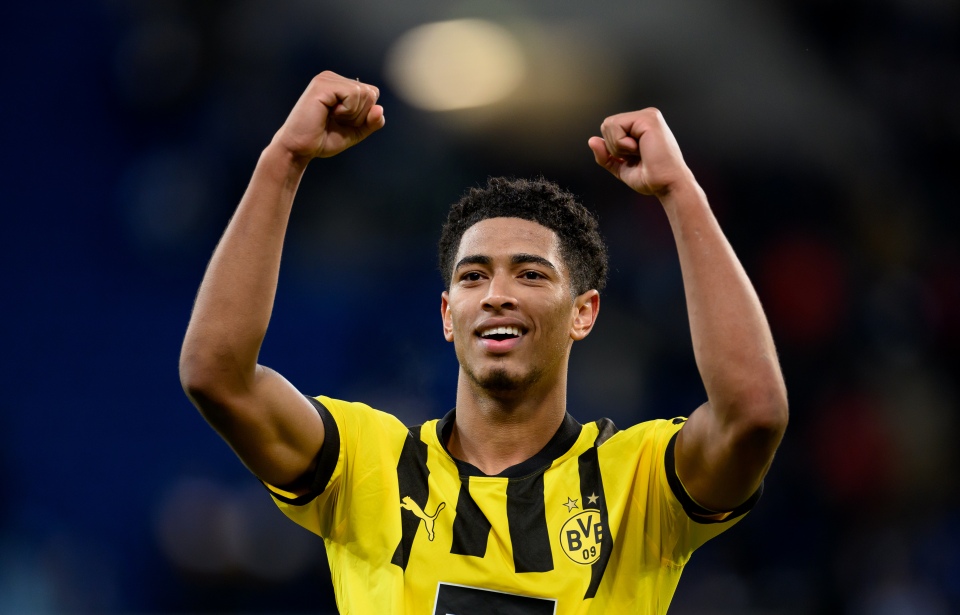 Real Madrid have began their transfer activities having parted company with Karim Benzema, Eden Hazard, Marco Asensio and Mariano Diaz.
"Real Madrid and Eden Hazard have reached an agreement whereby the player will leave the club as of June 30, 2023," a statement from the club confirmed.
"Eden Hazard has been part of our club for four seasons, during which time he has won eight titles: one European Cup, one Club World Cup, one UEFA Super Cup, two LaLiga titles, one Copa del Rey and two Spanish Super Cups.
"Real Madrid would like to express our affection to Eden Hazard and we wish him and his family the best of luck for the next stage of his career."
The outgoings means Madrid will have to bring in new faces and many key figures have been linked with the Champions League holders. Tottenham's Harry Kane, Chelsea forward Kai Havertz and Dortmund's Jude Bellingham have been described with a move to the Santiago Bernabéu Stadium this summer.
Madrid have now had a breakthrough in deal for Bellingham who is one of the world's most talented footballers. It appeared early this week that Real Madrid will sign the former Birmingham City player and the LaLiga side have agreed a deal to land one of their transfer priorities.
Real Madrid began the attempt to sign Bellingham at this season in May after meeting with the midfielder's family led by his father talkSPORT has revealed. The Los Blancos were reportedly convinced that they will land Bellingham this summer.
Bellingham's parent club Dortmund have released a statement confirming the deal worth £115million.
Real Madrid will pay an additional fee of £88.5m plus add-ons, with the teenager set for his second move since he left Birmingham City in 2020.
The Dortmund star is set to undergo a medical with the LaLiga club in the next few days and while the deal is not confirmed, it is now expected to be a formality.
Bellingham is set to become the third most expensive for a teenager in football history.
His fee will put him just behind Joao Felix's £115million move to Atletico Madrid and Kylian Mbappe's £130million switch to Paris Saint-Germain.
It will also make him the most expensive English teenager in football history, rising above Luke Shaw's £33.75million price tag for his move from Southampton to Man United in 2014.
Bellingham just missed out on winning his first ever league title with Dortmund this season, falling at the final hurdle on the last day as Bayern Munich pipped them to win the Bundesliga.
The teenager has played a whopping 132 games for the German club who paid over £20million for him three years ago, with the star scoring 24 goals and recording 25 assists in that time.
Bellingham was one of England's top performers at the 2022 FIFA World Cup in Qatar. He will join Luka Modric, Toni Kroos, Aurélien Tchouaméni and Eduardo Camavinga in Real Madrid midfield.